The 2017 Grammy Awards marked the first year with nominations for streaming only recordings. According to an article posted on CNBC, in December 2016 Chance the Rapper and his newest album Coloring Book became the first ever, streaming only album to be nominated for a Grammy. The independent artist won three Grammys including Best New Artist, Best Rap Performance and Best Rap Album.
Let me just say, it's about time that free music is being recognized. A huge role in Chance the Rapper's success is because he doesn't charge for his music. His free streaming music also made a big impact on his career by helping him create a large, loyal fan base.
When you really think about it, every artist that makes it big, started by making free music. In the old days, artists would put their music on a tape or a C.D. and pass it around. Today, with the help of technology, artists can put their music on websites, such as SoundCloud, and can be accessed across the globe, instantly.
The use of websites like SoundCloud has helped to put artists on the map and allow them to create their own fan base. A SoundCloud success story is the 2016 Grammy Nominee for Best Urban Contemporary Album, Kehlani. In August 2014, the artist uploaded the self-released mixtape "Cloud 19." The next year she was signed to Atlantic Records and became a Grammy Nominee for her album You Should Be Here. According to an article by The BoomBox, the nominated album had over a million plays on SoundCloud within the first 24 hours of being posted.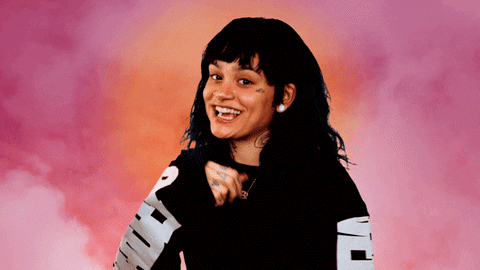 Another perk about free music is that it introduces new, innovative genres and gives anyone the freedom to create their own sound and make a project fit their personality and brand. As an independent artist, there isn't any outside force giving direction on what kind of vibe they should or shouldn't go for, giving artists 100% freedom to produce exactly what they think fits their sound. With the growth of free music platforms and artists using such sites, it calls for extreme creativity and new ideas to make them stick out and be memorable.
So many popular artists today have made a name for themselves through free streaming platforms. Previously, Toronto rapper Drake released three mixtapes; the third being So Far Gone, which put him on the map. A$AP Rocky also blew up after his release of the mixtape Live.Love.A$AP. Even after various artists made it big some continued to release projects through free streaming platforms. Lil Wayne had already made it to fame and continued to release projects for free including the "No Ceilings" series mixtapes. Each song on these mixtapes would be a new original rap over popular song samples, many even featuring the chorus from the original songs.
Without selling a single song or album, Chance the Rapper paved the way for the music industry and was nominated for seven Grammys, three of which he won. When asked if the artist had thought about signing with a label, the artist claimed that the industry is dead and there's no reason to, reported The Rolling Stone.
"I've never wanted to sell my music because I thought putting a price on it put a limit on it and inhibited me from making a connection," said the Chicago rapper according to Vanity Fair.
Free music and free streaming platforms are creating new vibes and trends and is contributing new, raw ideas to the music industry. Websites like SoundCloud are bringing out these creative artists and help them to make a name for themselves. These platforms are contributing to the incredible growth of the music society and being recognized by the Grammys is such a positive change for the industry, bringing a multitude of creative new talent.
"The victory this morning isn't about me, it's about all the SoundCloud albums that may now be recognized for excellence," said a very humble Chance, according to Complex.